Caritas University, situated in Enugu state, Nigeria, is a distinguished institution committed to fostering an environment that nurtures intellectual growth, personal development, and cultivating global citizens.
Caritas University has emerged as a beacon of knowledge and innovation through a steadfast dedication to academic excellence, research endeavors, and active community engagement.
Established in 2005, Caritas University boasts a storied history. Its founding mission was rooted in the noble principles of providing top-tier education to students from diverse backgrounds, guided by the Catholic Church's core values of education and social justice promotion.
Check out: MTN ICT and Business Skills Training Programme
Caritas University has ascended to prominence throughout its journey, earning a reputation as a symbol of educational excellence and a catalyst for positive societal transformation.
This post will provide extensive details on Caritas University's Admission requirements and process to help prospective students stay informed and easily navigate the process.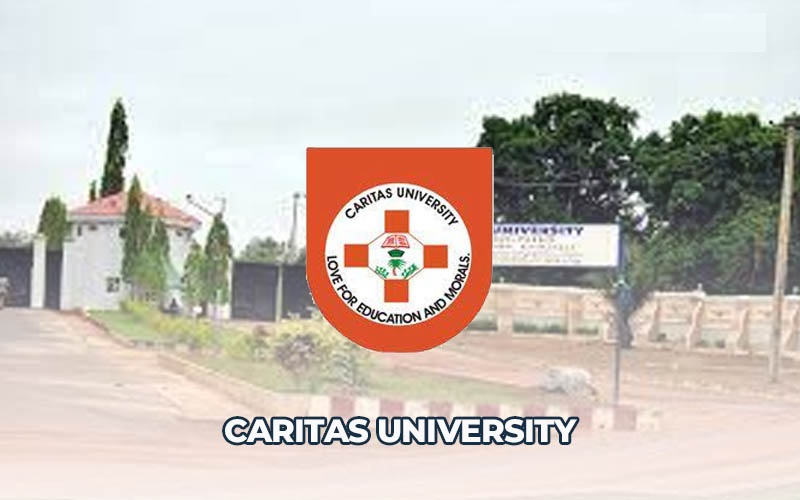 Minimum Educational Qualification
To gain admission to Caritas University, there are specific educational qualifications that applicants must meet. Here, we outline the minimum requirements for admission:
1. Senior Secondary School Certificate Examination (SSCE): Applicants must have a minimum of five credit passes in relevant subjects at the SSCE or its equivalent. These subjects must include English Language, Mathematics, and other subjects relevant to the chosen course.
2. O'Level Requirements: Caritas University requires candidates to obtain credit-level passes in five subjects pertinent to their desired course of study. These subjects should be taken at most two sittings in examinations such as SSCE, NECO, or GCE. It's essential to check the specific departmental requirements for each course as some programs may have additional subject prerequisites.
3. Direct Entry Requirements: For candidates applying through the Direct Entry admission process, a minimum of two A-Level passes or their equivalent is required, in addition to the SSCE requirements. Alternatively, a National Diploma (ND) or Higher National Diploma (HND) from a recognized institution can be considered for direct entry admission into Caritas University.
4. UTME (Unified Tertiary Matriculation Examination) Requirements: Prospective students must sit for the UTME conducted by the Joint Admissions and Matriculation Board (JAMB). Here are the conditions that must be met:
Candidates must select Caritas University as their first-choice institution during JAMB registration.
The minimum UTME score required for admission into Caritas University varies across different programs. Specific score requirements for each course can be found on the university's official website or admission brochure.
5. Post-UTME Screening: After meeting the UTME score requirements, candidates must participate in the Caritas University Post-UTME screening exercise. This screening process assesses candidates' academic abilities and suitability for their chosen course of study. Details regarding the screening exercise, including dates, venue, and required documents, will be communicated to candidates through the university's official channels.
6. Special Admission Considerations:
Supplementary Admission: In some instances, Caritas University may offer supplementary admission to candidates who meet specific criteria. This provides an opportunity for candidates who initially did not meet the regular admission requirements but possess exceptional qualities or outstanding achievements in other areas. Interested candidates should contact the university's admission office for further details and instructions.
Transfer Admission: Caritas University also considers transfer students who wish to continue their studies at the institution. Transfer students must meet the following requirements:

Provide evidence of previous academic performance.
Submit official transcripts from the previous institution attended.
Meet the specific departmental requirements for the desired course of study.
In conclusion, gaining admission to Caritas University is a process that involves meeting specific educational qualifications, standardized test scores, and departmental requirements. The university is committed to ensuring students have the qualifications and potential to excel in their chosen field of study. Additionally, Caritas University provides opportunities for supplementary and transfer admissions, making education accessible to a diverse range of students.